Using Natural Food Dyes to Create Magical Baked Goods
A big hello to (relatively easy) zebra print, giraffe print, and stained glass breads
---
If you follow my food adventures on Instagram, it's no secret that I like to play with my food. I eat with my eyes first, so when I have the opportunity to spend a wild amount of time making something aesthetically pleasing, for no reason other than to delight myself, I take it. I can't stop creating until I've tried every ridiculous idea that's flitted through my brain—which is why I've managed to make 15 loaves of various milk breads in the past three weeks.
It all started with accidentally creating a zebra-print pattern by braiding vanilla milk bread and black cocoa together like babka, which led me to wonder what other patterns I could create. Spoiler alert: tiger and leopard. The technique I used for the leopard print inspired the stained glass bread that also ended up looking like a butterfly once I placed four slices together. It's an ouroboros of carb-based inspiration. 
---
Getting the Pattern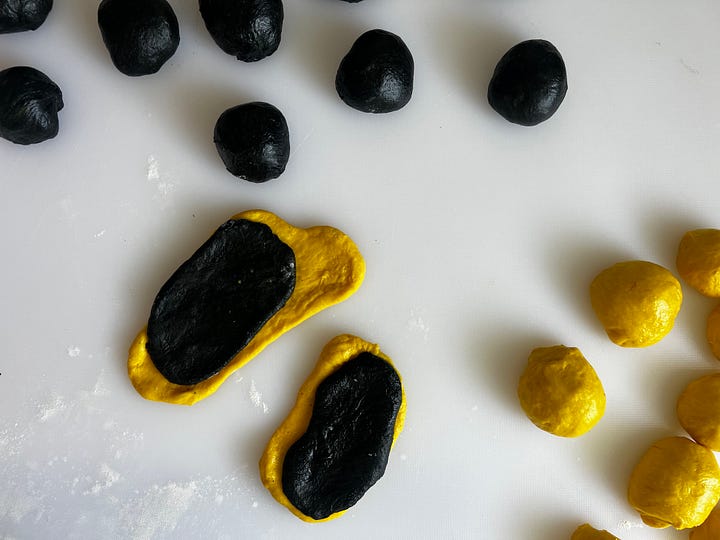 Tiger is probably the least complicated: roll out ovals of two different colored doughs and stagger them on top of each other to create the pattern.
Leopard (or giraffe, depending on who you ask), is a bit more complicated: it requires
This post is for paid subscribers