Discover more from The Bittman Project
A home for those who believe food is everything and should be treated that way. We celebrate the joy it brings us, but also focus on the very real challenges of making it sustainable and available for all.
Over 101,000 subscribers
The 2023 Bittman Project Holiday Gift Guide
Copper pans, fun potholders, food-based clothing, the best chili sauce, and much more ...
---
What better time to get into gift recommendations than the 17th of November? 
The majority of the goods below are food-related, with a few outliers here and there. We'll also have a post with just book recommendations soon, as well as a list of some organizations near and dear to us for any donations you might want to make. (And BTW, donations in their name are the ideal gifts for people who have everything else already.) Let's get started …
The Bittman Project is a reader-supported publication. To receive new posts and support our work, consider becoming a free or paid subscriber.
---
Little Kitchen Things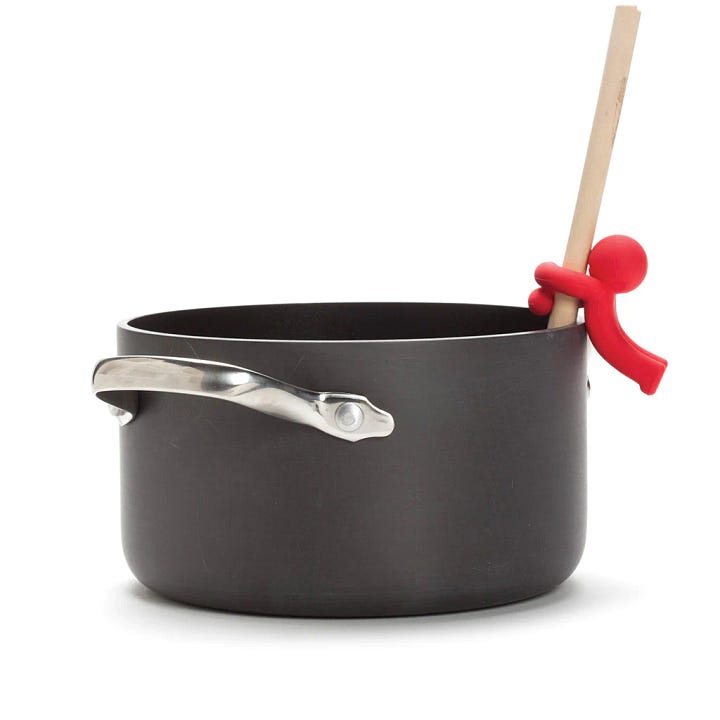 Don't you hate it when your spoon falls into your sauce while you're cooking? This ridiculous thing will help. Who thinks of these things, and why can't it be me?
I'm stupidly picky about dish towels, and these are my favorites. They're thick, they're absorbent, the color options are wonderful, and they're definitely good-looking enough to gift. Love them. The company, Hawkins New York, also makes these wild sponges that would make great stocking stuffers — they're so pretty in person. And I'm absolutely buying myself their mixing bowls. 
I was recently introduced to Portugalia Marketplace, a 35-year-old company based in Fall River, MA; it's the US's leading purveyor of Portuguese specialty foods and home goods. Their selection of conservas — tinned or canned fish from the Iberian peninsula, fish that's typically canned the day its caught, or the day after, which is part of why it's so good — is unbeatable, and perfect for seacuterie. Just try not to get overwhelmed (and hungry) looking at this gorgeous selection. And how sweet is the conservas print tablecloth? Plus, the olive dish of your dreams, for 20 bucks. 
Kerri's 23-year-old immersion blender was a sentimental wedding gift and still worked fine, but she was starting to worry about submerging its deteriorating hard plastic body into hot liquids. So she researched models with metal blade shafts and decided to give this mid-priced KitchenAid a go. "Less splattering, more power, utter smoothness, and no plastic touching hot food makes this buy the year's jaw dropper."
Heath Ceramics napkins. Jenny Pennywood napkins. Still my favorites. 
Everything on the Thermoworks site is 20% off through November 21, including our beloved Thermapen ($87 after the discount). The DOT is also cool — you set your target temperature, insert the probe, and the gadget alerts you when your food reaches your desired temp.
Look at these gorgeous potholders! Get 30% off with code all30. 
Though Kerri has given a couple sets away, most of the scissors generously shared with us from the manufacturers covered in this story — like these and these — are still front and center in her kitchen drawers, and she uses at least one every single day. They all have slightly different features, benefits, and price points. So take a look and match a pair with your person. Then get one of these workhorses for yourself.
Bigger Kitchen Things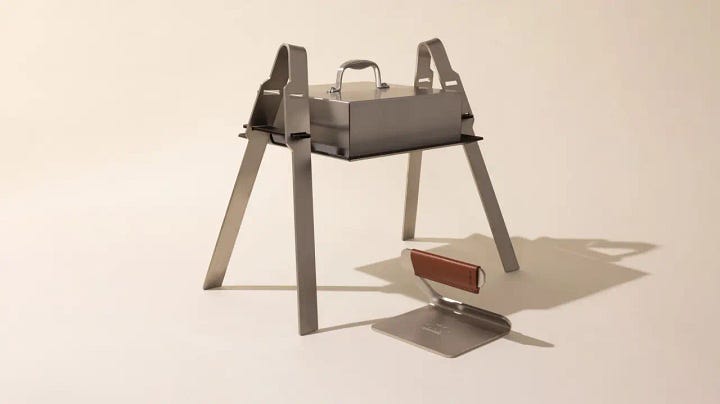 If you're gifting someone who loves to cook, there are so many good choices from Made In (Black Friday sale going on now through December 3, with up to 30% off sitewide). If someone's just moved into a new home and needs a rehaul, the site offers a pretty amazing curated customizable kitchen set, with just about everything you could possibly need for everyday cooking. The brand's nonstick cookware is fantastic, and comes in three, seven, and 10-piece sets (or you can just get a 6-inch nonstick frying pan for one-egg omelet and quesadilla adventures, or a 12-inch workhorse). Their copper saucepan is beautiful — I've always wanted to try copper cookware. I don't know anyone who wouldn't like a chic little cheese knife. And finally, if you love someone who loves camping, I cannot think of a better gift than this griddle system, which is made to be transportable and perfect for the outdoors.
"The Masienda tortilla press is the best I've ever used," Mark says, "and the Made In griddle is great for tortillas — you can do a few at a time. If you're choosing between the griddle and the comal: The griddle is heavier and goes over two burners. I think it would be insane for anyone to have both, but of course I do. If I had to have one ... probably the comal because it's so much lighter — but the griddle is amazing for things like tortillas (or pancakes)."
The best cutting board you'll ever gift - the Boos Board. 
A personal blender. So you don't have to put a smoothie for one in that big blender jar!
"For Santa, from Santa, I'm circling this Breville Air Fryer Oven investment," Kerri says. "Slow to hop on the air fryer craze but needing to replace a 15-year-old toaster oven, this highly reviewed countertop number has definitely caught my eye." If you have experience with it, please do tell!
Things You Can Eat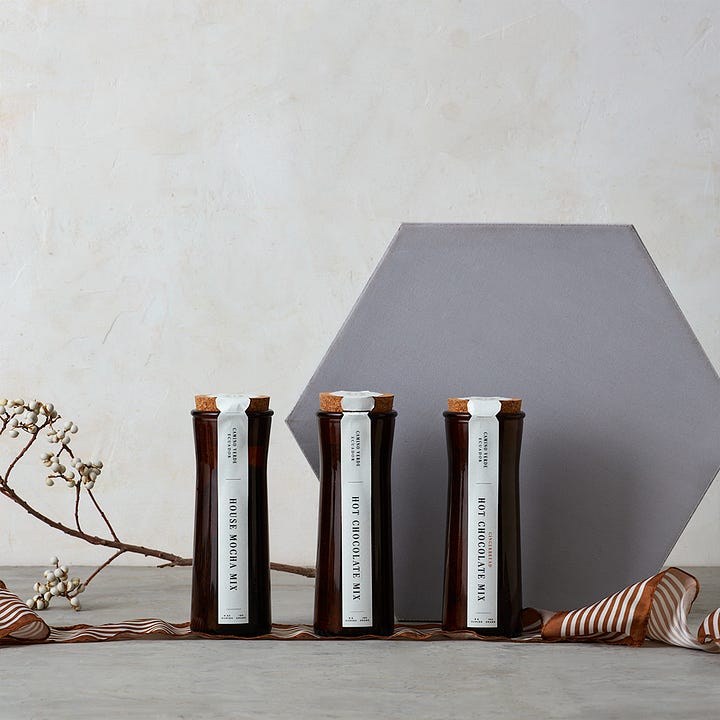 My post on dates got so much love — thank you, friends! Perhaps the best part about it is knowing how many people share my affinity for the greatest dry fruit there is. Here's a reminder that Rancho Meladuco Date Farm is here for all your gifting needs. The Limited Edition Harvest Box — two pounds of the biggest and sweetest hand-picked and hand-packed dates in a pretty wooden box — is, I can say firsthand, wonderful, but you also could gift someone a monthly date subscription OR for the TRUEST of date lovers, a 15 (!) pound box. ("Traditional" two pound box here, and you can get a bundle of three mini boxes here.)
For a while, Ipsa, the frozen meal company that I absolutely love — which has been a replacement for takeout for me and Nick for a while now — was only shipping around the New York metro area. Good news: They now ship to 25 states. The food is excellent — the Green Chicken Enchilada Bake and Eggplant Marinara are favorites here, and they offer really yummy bake-from-frozen cookies that I make one or two or four at a time — and if someone got me a bunch of these meals to keep around, I'd be thrilled (I did just that for a friend recently). Ipsa also offers gift cards. 
Mark loves this chili sauce, and its ingredients are all harvested by local Mexican farmers. "It's fresher, tastier, more complex, crunchier, just overall better than the stuff everyone's buying in supermarkets. It's really delicious." 
A few picks from our dear friends at Dandelion Chocolate. Their hot chocolate, obviously — it's a favorite for a reason, and now they have a hot chocolate trio with three flavors: house, mission, and hojicha. Chocolate-dipped fig truffles (oh goshhh). Halva bonbons, made in collaboration with New York-based Seed & Mill (they make the best tahini!). And chocolate breakfast granola. 
Kerri's sister in New Orleans texted this shot of Firelli Italian Hot Sauce, the table sauce at Domenica. "With hints of balsamic and porcini," Kerri says, "it's got a sweet-heat-umami balance that's perfect for minestrone, pasta, beans, chicken, pizza, roasted vegetables—actually, maybe everything." This link takes you to a two-bottle pack so you can stuff a couple stockings.
For the Kids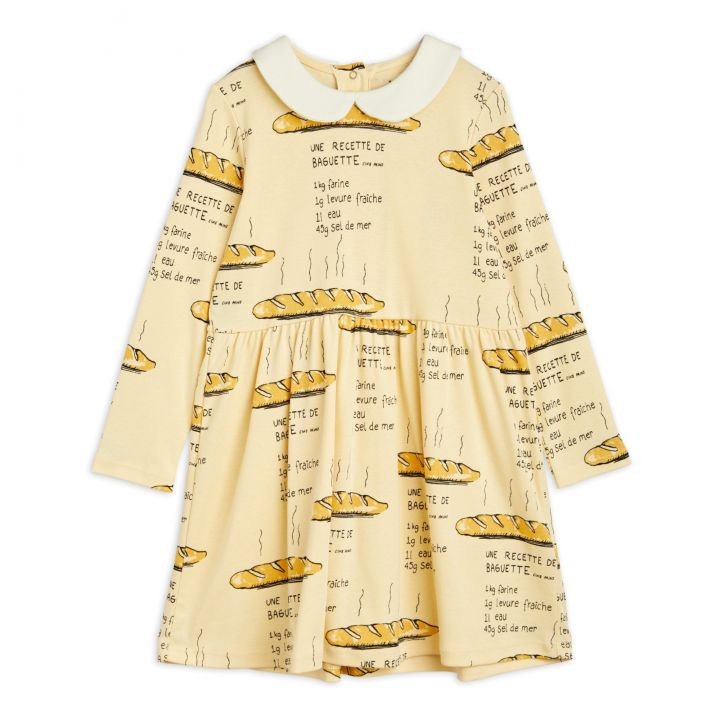 This is not in any way food-related, but I got this Harry Potter duvet cover and sham (scroll down for the sham) for Holden and the set is so pretty and everyone asks where it's from.  
Holden uses these kids' kitchen knives all the time, for both cooking and eating. And they don't scare me!
These baguette leggings for kids are too cute, and they also offer it in a tee shirt and a dress. I also love the chef cat and the radish sweatshirts. 
Books and donation-worthy organizations coming soon!
---
Note: If you buy something through our links, we may earn an affiliate commission, at no cost to you. But please know that we will only ever recommend products that we actually like.
---
The Bittman Project is a reader-supported publication. To receive new posts and support our work, consider becoming a free or paid subscriber.