Vietnamese Cooking in America Comes Full Circle
Plus: Recipes to die for, sugar warnings, and the "next" Joan Didion
---
This Week's Marksisms
Recipes to Die For (Sorry)
You might want a recipe on your tombstone, but you would not be the first. This came as something of a shock to me. (Via our friends at The Browser.)
---
Sugar Alerts?
New York City says it's going to warn eaters about the dangers of added sugars. (We've heard this before, but it might actually be happening this time.)
---
Plant-based cooking is a topic near and dear to my heart (literally), and in Ever-Green Vietnamese: Super-Fresh Recipes, Starring Plants from Land and Sea—and in this week's episode of Food, on which she appears with her mom, Clara—Andrea Nguyen reveals a similar journey.
It's no surprise that poultry, beef, pork, and seafood became a bigger part of Andrea's childhood meals after the family fled Vietnam at the end of the war and settled in San Clemente, California. Until then, Clara, Andrea's mom, reports, vegetables were the most available and affordable ingredients. (Funny: Andrea, her siblings, and Kerri—who co-hosted with me this week—all attended San Clemente High school in the mid-70s and early 80s and Kerri and Andrea connected more than a decade ago.)
Andrea and Clara also have a lively discussion about how their cooking for friends and family has changed over the years—and how it's stayed the same. We mentioned Andrea's Char Siu Roasted Cauliflower on the podcast—you can find that here—which illustrates her modern approach to classic flavors. Hope you'll join me and Kerri as we explore food and more with these extraordinary women.
Follow Food with Mark Bittman on: Apple Podcasts | Spotify | Overcast | Pocket Casts | Amazon Music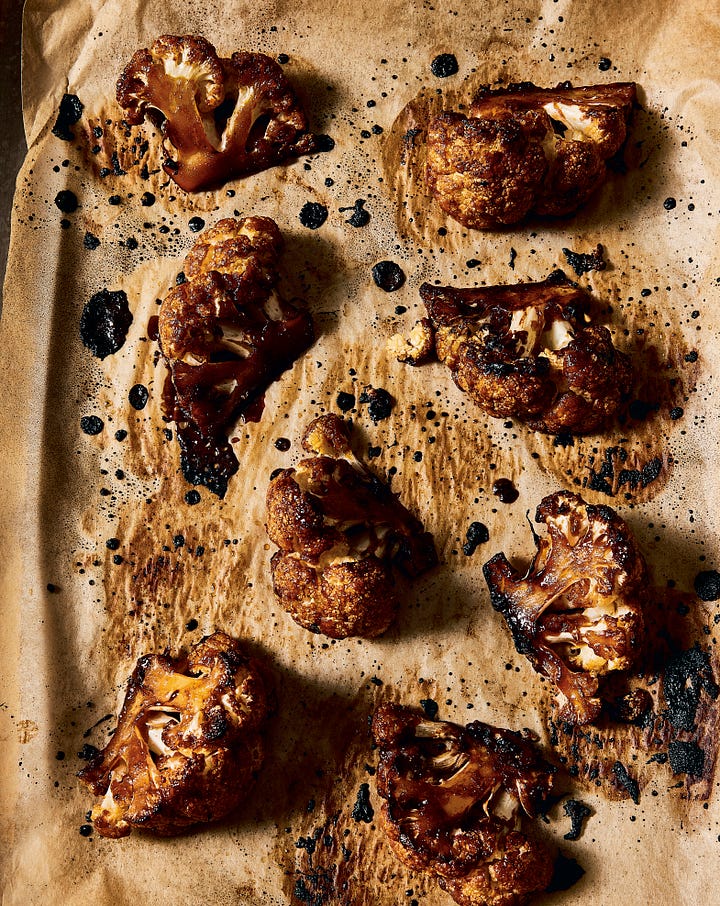 ---
California Writin'
This post is for paid subscribers